LinkedIn: From Contact To Phone Call in 30 Days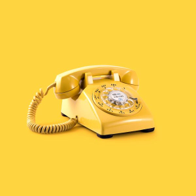 Write a great summary and about section to keep prospects engaged in what you are about.
Craft a compelling profile
Build Relationships
The prospect will be touched by you 5 times in 30 days so that you build goodwill and connection.
Build trust
Because the information you send is helpful to the prospects, you build trust and rapport.
Get permission from you prospects to put them on your email database to receive information from you.
Email connections
Spark Interest
Prospects will learn how you can solve their problems so you build credibility.
Make a phone call
The entire journey leads to you getting to a phone call with the client in 30 days.